Lemon cupcakes with white chocolate/lemon buttercream icing! Scrumptious.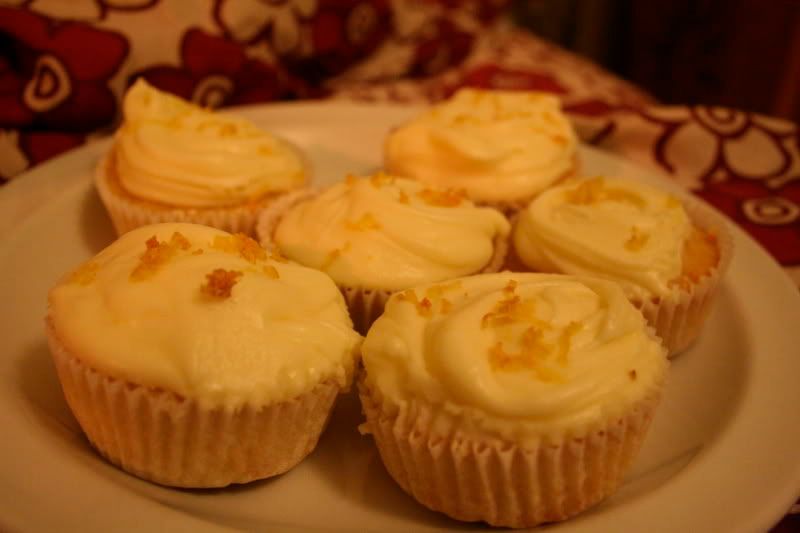 Recipe!
Cupcakes:
100g self raising flour
100g butter
100g golden caster sugar
2 eggs
Zest and rind of one lemon.
Blend butter and sugar, add in the eggs, lemon and then the flour. Nice and simple!
Icing (approximates):
50g butter
250g icing sugar
Melted white chocolate - I used two small bags of milky bar buttons
Juice of one lemon
Beat it all together, basically!
Afterwards I grated the remaining zest of the lemons over. They were delicious.